Benefits of Project Implementation
As a result of this project and several other recent shoreline restoration projects, the Garden has added nearly 200,000 plants and healed erosion along over 3.1 miles of lakeshore since beginning its shoreline restoration program in 1998. Representing over 200 taxa of shoreline plants, these projects have provided a rich diversity of habitat for frogs, turtles, fish, wading birds, aquatic insects, and other aquatic life.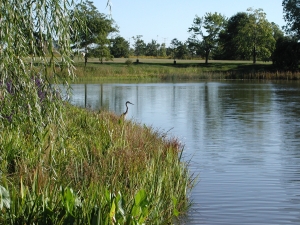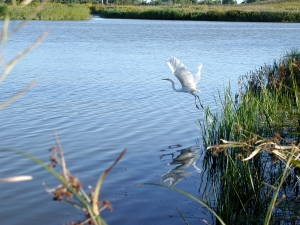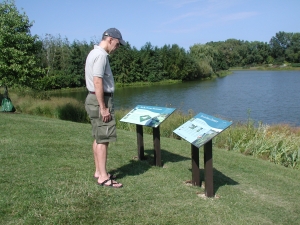 Through the School of the Chicago Botanic Garden, courses, workshops, and seminars help landscape and conservation professionals learn from the Garden's experiences. Planting beds include identification labels so that visitors can learn more about the wide diversity of plants used. This Section 319 Project also supported the installation of a series of 10 interpretive signs for visitors to view along the Garden's western lakeshores, along with this Web site that allows the public to expand their knowledge even more.